Norbert Kovacik retains his King of Touge crown in Pipay!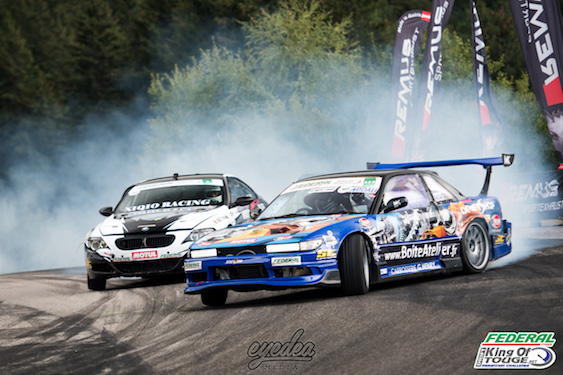 As the 2017 Federal Tyres King of Touge season comes to a close in front of huge crowds with stunning scenery, it would be Norbert Kovacik who lifts the Championship trophy for the second consecutive year at an unforgettable final round in Pipay, France.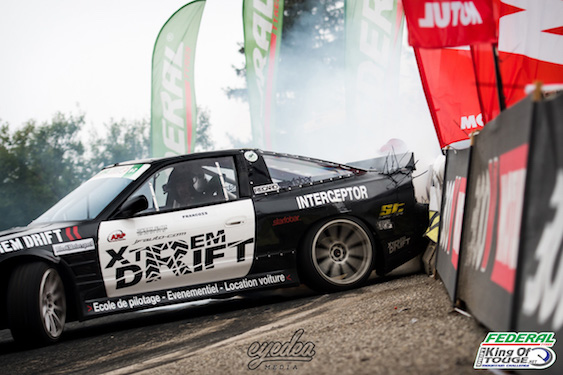 After a closely fought Championship, an eventual mistake from Axel Francois whilst pushing too hard in his Top 4 battle would hand the incredibly consistent Slovakian driver the win despite Frenchman Axel stunning his home crowd with full throttle wall-running throughout the event.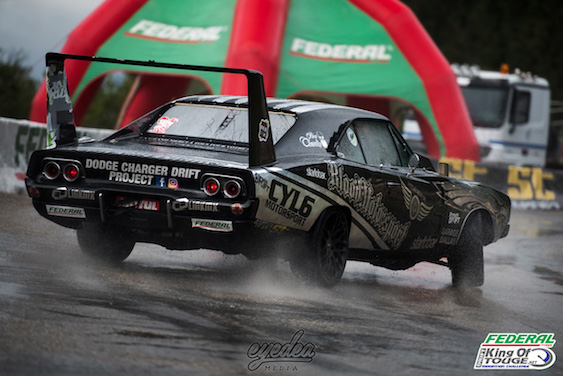 If concrete walls and varied surfaces weren't enough of a challenge for the drivers on the Saturday, huge downpours with very little visibility saw temperatures drop to as low as 4 degrees as the rain poured down on the closed street circuit. This didn't stop them going door-to-door during practice whilst trying their best to perfect the layout which had been set by the judges as the show continued.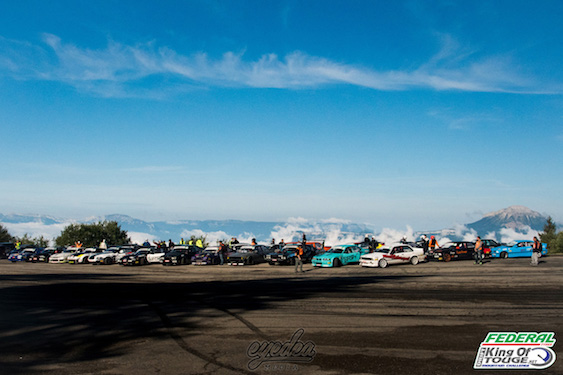 With qualifications taking place on the Sunday, 38 drivers took their positions on the start line after a morning of much-improved clear blue skies gave them a real opportunity to test the limits with new-found grip after the previous days' practice sessions.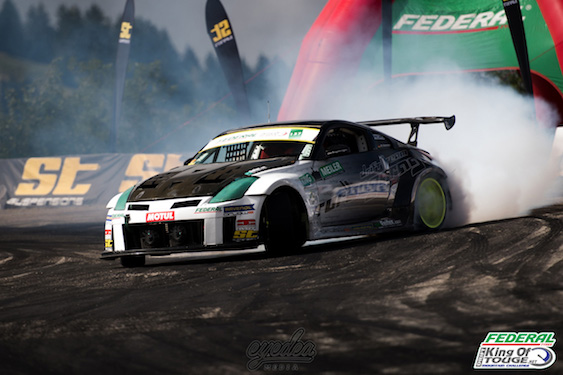 It would be German driver Michael Schneider who laid down an absolutely stunning lap in his Nissan 350Z, taking the top spot during qualifying with an insane 98 points.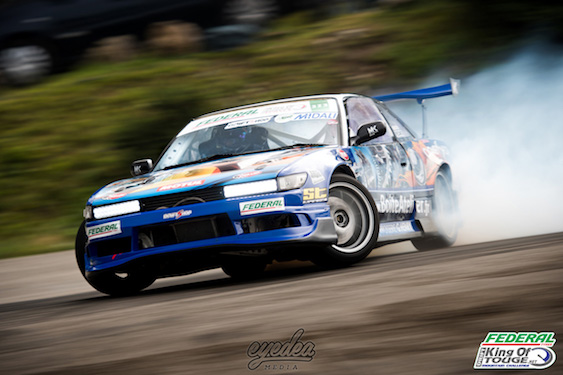 Mike Kauffmann, who was also in the running for the Championship had been proving he would be ready to fight for his place on the podium after throwing down some crazy laps on both days, eventually achieving second place with 95 points.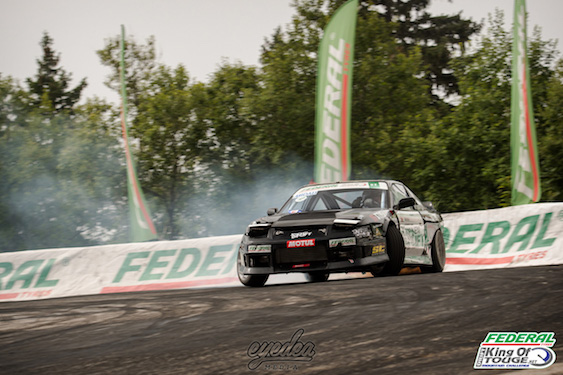 It would be the home-crowd favourite Axel Francois who took third place, combining impressive consistency with stunning showmanship as he fell narrowly behind his fellow countryman with 94 points.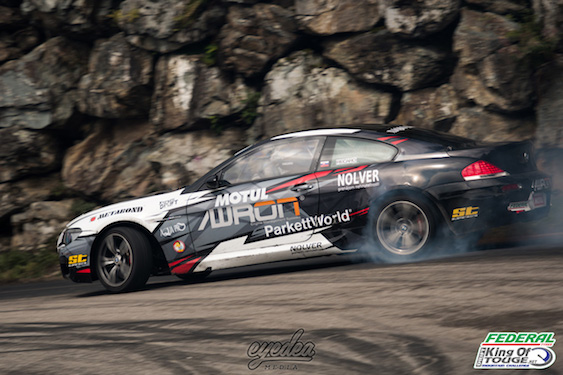 Much to everyone's surprise, an extremely rare mistake from series leader Norbert Kovacik saw him score a zero on his opening qualification run and after a safe second lap he would be forced to settle for 9th place in the rankings.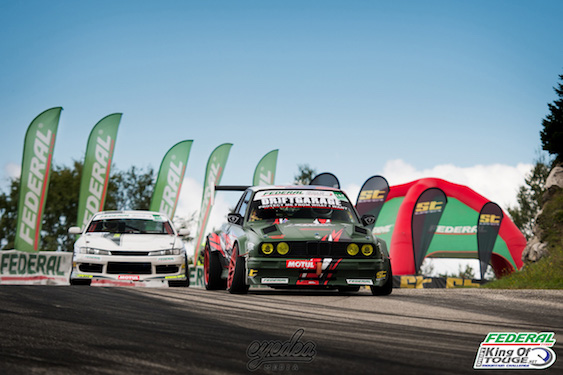 As the battles commenced, thousands of fans lined the outskirts of the street circuit to witness their favourite drivers go head-to-head in the perfect location above the clouds with the sun once again beating down on the track.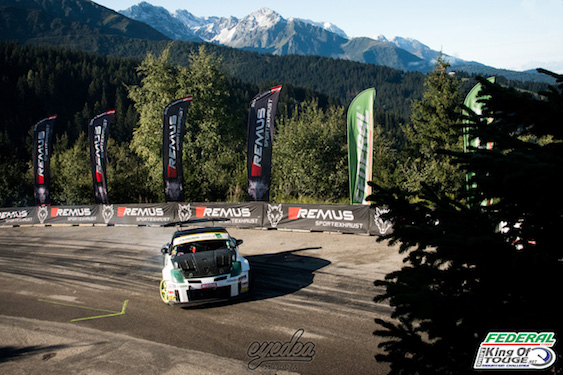 Top qualifier Michael Schneider made an impressive start as he knocked out Sebastien Peyre however he would then suffer an unfortunate car issue against series leader Kovacik in the Top 8, handing a 10-0 in Kovacik's advantage before the 5-5 score was enough to seal his fate.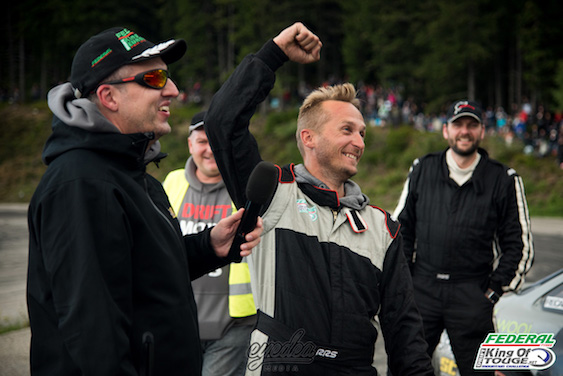 Kovacik made no mistake as he then passed Stockli in the semi-finals to secure his place in the final battle.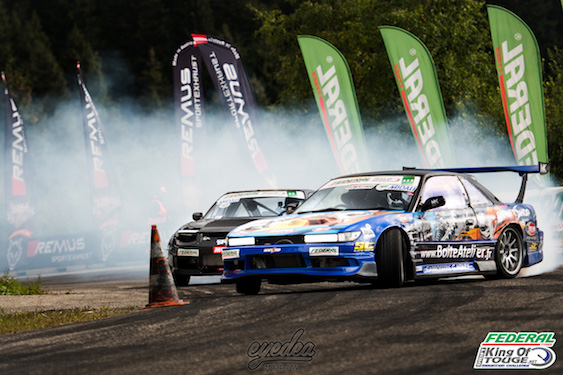 Meanwhile, Kauffmann would knock out Remi Caniard and Sofiane Yazid to then face Francois in his semi-final battle. With a 6-4 advantage handed to Kauffmann in his lead run, Axel pushed his hardest and generated a large gap, always wanting to be the crowd-pleaser, he would go too hard into the final corner to spin and hand Kauffmann his spot in the final.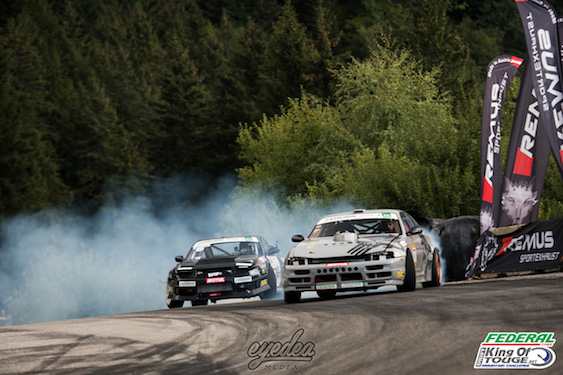 As Axel Francois and Swiss driver Roger Stockli met in the Small Final, Axel was out to prove he deserved his spot on the podium and he made no mistakes as the home crowd roared on their driver as he deservedly secured the third step.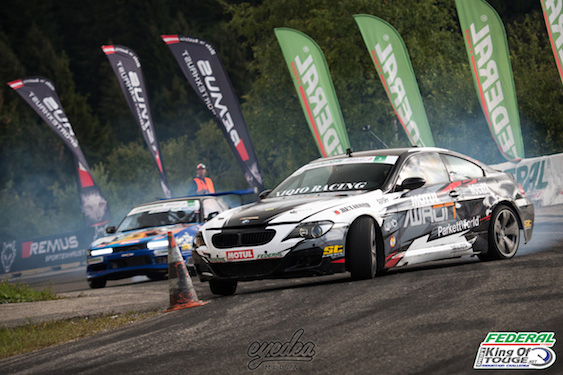 Mike Kauffmann would once again give the home support a reason to cheer on their local hero as he faced against reigning Champion and series leader Kovacik. With both drivers running Federal Tyres, Kauffmann for the first time, Kauffmann would lay down an incredible lap to earn himself a 7-3 advantage, much to the delight of the home support.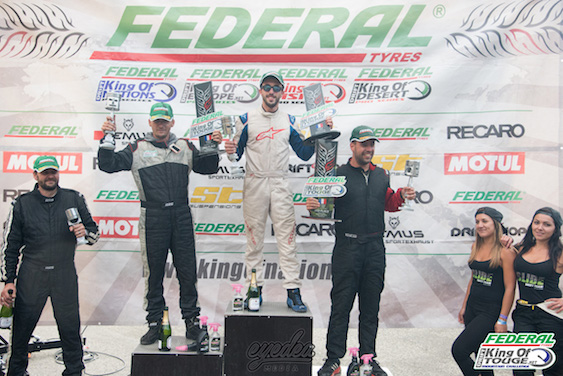 As Kovacik gave it his all to try and redeem the points, his 6-4 advantage wouldn't be enough to make it to the top spot of the podium for the final round, as Kauffmann fought hard and undoubtedly deserved the spot in front of the home crowd!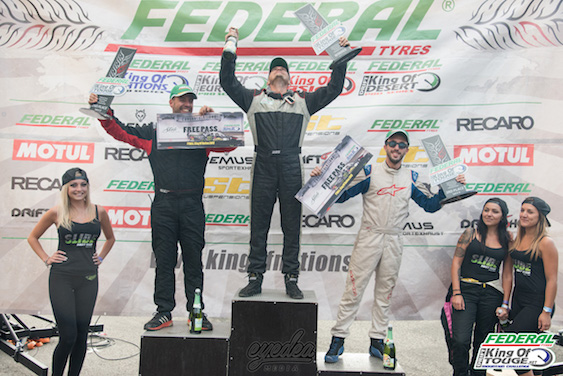 There was no absolutely disappointment for Kovacik, as second place was all that was needed to retain his Federal Tyres King of Touge crown for another year! With an immense atmosphere from the other drivers, ever-popular Kovacik ends his incredible season on a high, whilst Axel Francois and Mike Kauffmann do the home fans proud as they occupy the second and third positions.
King of Touge 2017 - Final - Pipay from King of Nations ProSeries TV on Vimeo.